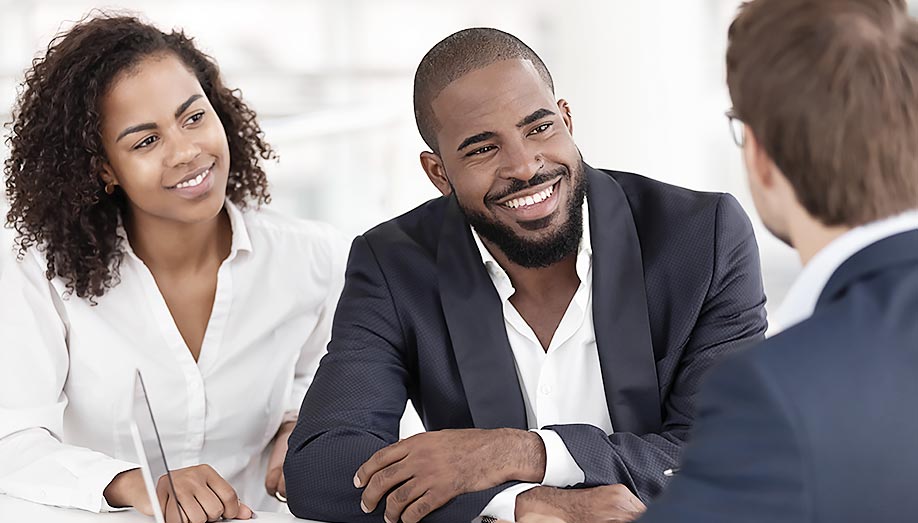 The path understanding how the current qualifying rate (5.19%) impacts Canadians, it first must be be able to identify uninsured and insured borrowers. This is a simple process that only requires you answer on question: do you have more or less than 20% down?
If You Have Less Than 20% Down
You will have to secure an Insured Mortgage (also known as a High Ratio Mortgage). This means that you are putting less than 20% down and the mortgage will be backed by the CMHC (Canada Mortgage Housing Corporation), Canada Guaranty, or Genworth.
Any mortgage with less the 20% down is required to have insure. There is an insurance premium that is added to the final mortgage balance, but thankfully it is a one-time amount. This insurance is also known as Default Insurance as it protects the lender if there is a loss in principal balance as a result of a mortgage foreclosure. You will need to gain application approval from both the lender and the insurer in this case. $999,999 is the maximum home price allowed for an Insured Mortgage and the maximum amortization time is 25 years.
To Qualify With Less Than 20% Down
Insured Mortgages need to use the Bank of Canada's Conventional 5 year fixed posted rate in order to qualify (which is currently 5.19% as mentioned earlier). This rate is also known as the Benchmark Rate. Once you are successfully qualified, a mortgage broker will begin to canvas the market, searching for the best financing options. Once they have found the best fit for you, you will be presented with the Contract Rate, which is simply the rate that the mortgage payments are based on.
As this situation is considered a high-ratio/insured buyer, the default insurance premium mentioned earlier is added to the total mortgage balance so the buyer does not have to pay it up front. This isn't a set rule, but tends to be the case. One thing to note with this option however, its that the buyer will be charged the mortgage interest rate on the insurance premium amount. Keep this in mind when considering options.
If You Have More Than 20% Down
If this is the case, you will be applying for an Uninsured Mortgage (also known as a Low Ratio or Conventional Mortgage). In order to secure this, it means applying for a mortgage that meets at least on of the following criteria:
The purchase is for $1 million or more
There is a minimum down payment of 20%
It is a purchase of a non-owner single-unit rental
You are refinancing (replacing your current mortgage loan with an increased mortgage size)
To Qualify With More Than 20% Down
In order to qualify for an Uninsured Mortgage, it's required that you use the higher of the following rates: the Contract Rate + 2%, or the Bank of Canada's 5.19% qualifying rate. These mortgages can have a home value of any size, and can have up to 30 year amortizations. These types of mortgages are a higher risk for the lenders as they are not backed by the protection of Default Insurance, and because of this the rates tend to be higher for the buyer.